First US Flag
There are many theories surrounding the birth of the first US flag. According to the one that seems most probable, Betsy Ross, an american seamstress, was called upon by three members of a Committee from the Continental Congress in May 1776. George Washington, Robert Morris, and George Ross, asked Betsy to sew the first US flag, which they had a design for.
At the time, George Washington was the head of the Continental Army. Robert Morris was a very rich man, due to the large amounts of land he owned, and George Ross was an all around, well known man from Philadelphia.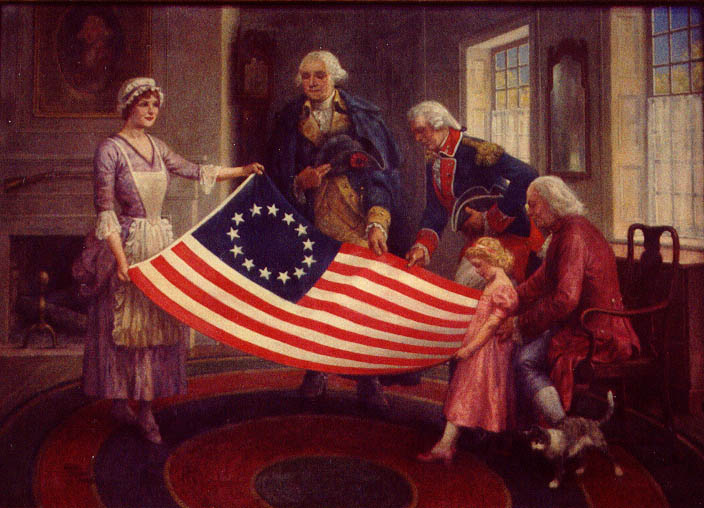 Supporting this theory are records from Betsy Ross giving the exact sequence of how things took place. As mentioned before, in May, she was contracted by the Commitee and within a month or so, she completed what is now known as the first US Flag. The flag consisted of thirteen stripes and thirteen starts forming a constallation, which stood for the first thirteen states of the Union.
A month later, the Declaration of Independence was read aloud for the first time. With the new flag and the Declaration of Independence, a new nation was born.

Learn how to open DOCX file.